Teeth Straightening With Clear Braces in Provo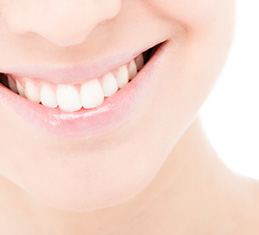 If you have ever wanted to have straighter teeth without having to use traditional braces, then Invisalign clear braces could be the answer for you. Our caring Provo team has helped many people with bad bites and crooked teeth to get the smiles they have desired using Invisalign clear braces, and can help you too!
You may have heard of Invisalign clear braces before, but still have questions. One of the main questions we receive about Invisalign teeth straightening is: how does Invisalign work?
How does Invisalign work? Well, as advanced as this teeth straightening method is, the answer is relatively simple:
First, you will need to come in for an appointment. This appointment we will evaluate if you are a good candidate for Invisalign clear braces teeth straightening.
If we determine you are a candidate for this system, we can begin treatment. First, we will have a mold made of your teeth that is analyzed by our team. Once this is complete, we will create your treatment plan.
Using modern dental technology, Invisalign trays are then made of a durable, and invisible looking plastic. Using these trays, we can help you get the smile of your dreams.
Approximately every three weeks, you should receive a new set of Invisalign teeth straightening trays in our Provo office near Orem. These trays gradually reshape your smile and fix bite problems one set of trays at a time.
Does Invisalign work? More than a million people in the United States alone have used Invisalign to help get the straighter, more beautiful smiles of their dreams using this wonderful modern dental technology. We are excited to offer this teeth straightening solution to our patients and love to see what fantastic things it can do for smiles.
Do you have any questions about Invisalign or would you like to schedule an appointment to evaluate your teeth straightening options in Provo? Please contact us today if you are in the Utah County area, from Lehi to Orem!