Find Your Invisalign Dentist Right Here in Provo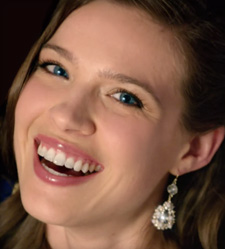 If you are wondering how to choose an Invisalign dentist, and especially a Utah County dentist who offers Invisalign dentist services, you aren't the only one. We are a Provo dentist that offers Invisalign, and we want to ensure that you get the personalized care that you deserve. We are confident that we can provide you the service you need, and our skilled and friendly team are ready to help.
We want to be the Provo dentist that is right for you; however, when you are looking for an Invisalign dentist there are a few different things you want to look at to ensure the Invisalign dentist you pick is the dentist for you:
Experience – How long has the dentist you are looking at been providing Invisalign as a services to his or her patients? Having skilled, well-trained team members is important when receive any type of dental procedure, especially when you are straightening teeth. Our team has the experience you need for Invisalign, and have been providing Invisalign for a number of years. We want you to receive exceptional results, and are excited to be well-trained in this wonderful traditional braces alternative.
Philosophy – When you are looking for an Invisalign dentist, it is important to determine if their philosophy matches your own. Does the dentist care about your individual care needs? Do you feel like the care they are providing is catered toward you? When you talk to the dentist, does he or she listen to what you have to say? If your answer is yes to these questions, then you should be on the path to getting great care. At Hammond Aesthetic & General Dentistry near Orem, we are here to help you, and our team does its very best to meet, and even exceed, your needs. We understand that having a dentist who listens and cares about your needs is important, and our caring and experienced team strives to provide you high-quality care from the comfort of our Provo dentist office.
Our team is ready to provide you with the Invisalign services you deserve in a comfortable, friendly, and caring environment. Your needs are important us, and we feel you deserve to receive individualized and personal care, and if you want straighter, more beautiful teeth we are excited to help. We have seen the fantastic things Invisalign can do for our Utah County patients' smiles, so if you would like to learn more about what Invisalign can do for you at Hammond Aesthetic & General Dentistry, please contact us today if you are in Provo or Orem!
We also provide many other dental services, not just Invisalign! To learn more, please feel free to visit our main Provo dentist website!