Straighten Teeth Without Braces in Provo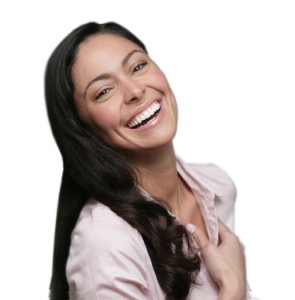 If you are an adult and have wanted to straighten teeth without braces so that you can have the beautiful smile you have always desired, Invisalign is a great solution. Invisalign is an invisible braces system that can help you straighten teeth without braces effectively, comfortably, and safely.
Many adults find the appearance of traditional braces unsightly and embarrassing. On top of that, traditional braces require frequent treatment visits, which are inconvenient and time consuming. Fortunately, Invisalign invisible braces offers an alternative that is both aesthetically pleasing and more time convenient than traditional braces and we offer them here in Provo, Utah.
The Invisalign Invisible Braces System
Invisalign invisible braces use a system of special clear aligners to gradually straighten teeth comfortably and discretely. Because Invisalign uses clear trays most people will not notice that you are straightening your teeth. These special aligner trays are custom made to fit your mouth, so they will feel and look great and allow you straighten teeth without braces.
Besides that Invisalign trays are see through and less noticeable, they have other benefits over traditional braces too. Invisalign invisible braces are removable, which means that you can take them out while eating or cleaning your teeth. This means you can continue to eat the foods you love, and keep your teeth just as clean as ever without having to use special care.
With Invisalign you can straighten teeth without braces and get the results you desire. Our caring Provo team is experienced at providing Invisalign services to our patients, and can provide you the excellent care that you deserve. We have seen the positive impact that Invisalign can have on our patients smiles, so if you are looking to have a more beautiful smile we are excited to help you get the smile of your dreams.
Have any questions about Invisalign and how it can help you get the smile you desire? Call us today if you are in Utah County, from Lehi to Orem!